03.06.2022

Innovation Academy held with BDB's support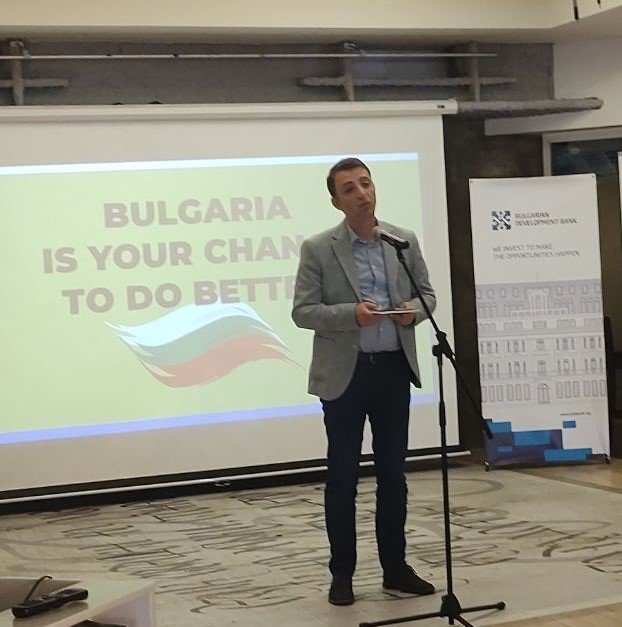 As part of its corporate philanthropy, BDB supported the implementation of Innovation Academy. This is the largest public-private educational partnership in the country between organizations from the private, academic, public, and NGO sectors. The event will be held on June 3rd and 4th under the auspices of the EC and with the help of EIB, being organized by Innovation Starter. The project develops the entrepreneurial skills of students and finances their business ideas. It will be held as a hackathon where Bulgarian students will create their first business projects and prototypes.
Innovation Academy began in 2014, and now it partners with 14 universities and training centers in the entire country. The project has 3 modules: mentorship; knowledge creation through a panel of sessions and materials on the successful realization of an idea; prototyping. Over 4,300 people and 720 teams have been trained at the academy thus far and have created entrepreneurial ideas like CheatBurger, HealthIt, EduBots, Your Sofia, CityIT, Adventure Squad, ParkNShare, StudyHub, Space Division, HubGround, OSimplants, WomanIcer, Flower in a Tube, Vendy+, and others. The event has had international guest speakers like the author of the Creative City concept Charles Landry, Pixar former art director Antoni Hristov, Lindsy Szilvasi, an Innovation Space Manager at Google, and many others.
The prize fund includes financing of the winning team's idea provided by EIB, as well as a visit to European institutions in Brussels with the support of the EC office in Bulgaria.
BDB provided support for the realization of the students' ideas, and the partnership with the bank lead to the creation of the new and modern website of Innovation Academy.
"Some of the best advice we can give to young entrepreneurs today is to replace the verb "I believe" with "I know." We are here to teach you HOW to cultivate your ideas, to walk together with you and to help you succeed in the world of innovation. Particularly now, when many entrepreneurs are struggling with the crisis, your energy is invaluable.
This is what we are doing together at the Innovation Academy, and this time around, the motto is, naturally, Solidarity and Peace. I don't think there is a reasonable person nowadays who does not support these values. I know reason and solidarity between people will wash the tears away and bring back fairness. There is no future without peace and humanity. Therefore, let us build - together," said Stefan Tamnev, Executive Director of the Capital Investments Fund of the BDB Group, at the event opening at the Peroto Club in the National Palace of Culture.